The association FÅReningen FÅRfest i Kil arrange every year a Festival to celebrate all the fantastic qualities of the Sheep – three days of inspiration, knowledge, a market place, encounters and a whole lot of fun! The Next Festival takes place, 1-3 of March 2019, Sannerudsskolan, Kil, Sweden.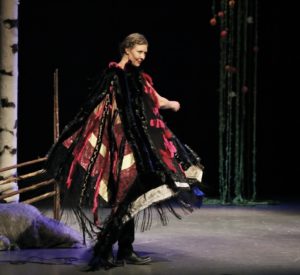 The Sheep is the base of our feel-good-moment at the festival – and all the year round.
When the Warmland winter in Sweden is at its peak and the coldness bites our cheaks, it's time for the Sheep Festival in Kil, Sweden! It is the time for a warming get together, that will heaten up the rest of the year! Everything connected to the sheep is present in about 150 exhibitors, courses, lectures, events for the kids, a lovely fashion show – do I dare say this Festival is something really special! And our 10 000 visitors! Interested sheep-loving-persons enjoying the show, filled with music and happenings! You too are very welcome!
Have a glance at the Festival!